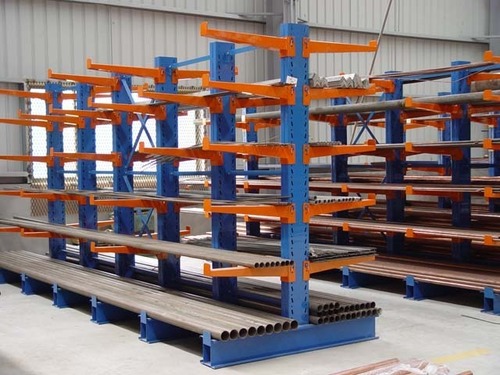 Product Description
Cantilever Racks:
We Kriti Udyog (Magna Racks) Supply offers one of the largest selections of quality Cantilever Rack systems and components as well as Sheet Racks, Cantilever-racks.com is the leading manufacturer of structural cantilever racks in vasai, mumbai, pune, nashik, Maharashtra, kolhapur, nagpur, All India, Andhra pradesh, Telangana,
Cantilever racks are the optimal solution for storing all kinds of long goods horizontally or vertically, and for storing sheet goods and panels.

We are perfect combination of innovative technologies and highly trained professionals, we, at Kriti Udyog, introduces ourselves as a noted manufacturer and supplier of high quality Cantilever racks, Supermarket Racks, Supermarket Shelves, Storage System, Heavy Duty Racks, Slotted Angel Racks, Sheet Metal Components and Fabricators.

Our minimum order value is 10000 INR.